Looking for birth announcement ideas?
Whether it is your first baby or a brand new addition to the pack that eats, fights, loves, and cries together, you need to come up with fun ideas to 'break the GOOD news.'
While having a baby is indeed exciting, it also comes with some negligible cons, like – days of going without sleep, rushing in and out of the hospital and the pharmacy, answering phone calls, and keeping your boss at bay (he wants that project done ASAP).
Are you still agreeing that it is not hectic to come up with creative birth announcement ideas in such a situation? I hope you are not. So, if we agree to disagree, then I can help you find out some cool ideas to announce the arrival of your little one (and I want you to stop scratching your head).
So, let's begin…
Plain & Simple Birth Announcement Ideas
I know the excitement, but I also understand the exhaustion. All you need to do now is to tell your family, friends, and relatives about the birth of your little baby. It is fine if you don't want to be all poetic and wordy about it. Just a plain and simple caption can do the trick. Just turn the front camera on and take a close shot of the baby's baby face and post it with a simple caption. Talking about easy peasy, simple captions, here are some birth announcement ideas that you can check out.
He/She/They're Here!
[Baby's name] Says hello to the world.
Proudly Presenting my little one…
Meet the new love of my/our life/lives.
Hello world, we are happy to introduce
Just the stats. (Name, date/time of arrival, length, weight. Done!)
Welcome, [Write Your Baby's Name Here]
Big Sister/Brother [Name] is Excited to Announce…
Look who's here!
We're happy to share the news…
He/She Comes in peace…
OMG, we're parents!
And just like that… [write Baby's name] is here.
Hello, my name is [Baby's name]
And then there were 3… (or 4 or 5 or whatever's true for your family!)
Wholesome Birthday Announcement Ideas
Straight and simple does the trick. But no one is stopping you from expressing the overwhelming joy you have right now. So, go sentimental if you want to. No, I am not saying that you write a lengthy paragraph. But you can certainly add some emojis. If you are posting on Facebook, there is also a section allowing you to express how you are feeling.
Best. Day. Ever.
Right now, we are Over the 🌙.
Love at first sight is REAL.
A star is born.
This is the best feeling in the world.
Just when we thought our hearts couldn't get fuller…
Love multiplies. Here's proof.
Someone's here to steal our hearts, kisses, hugs, and our sleep.
Birth Announcement Ideas For Baby Boy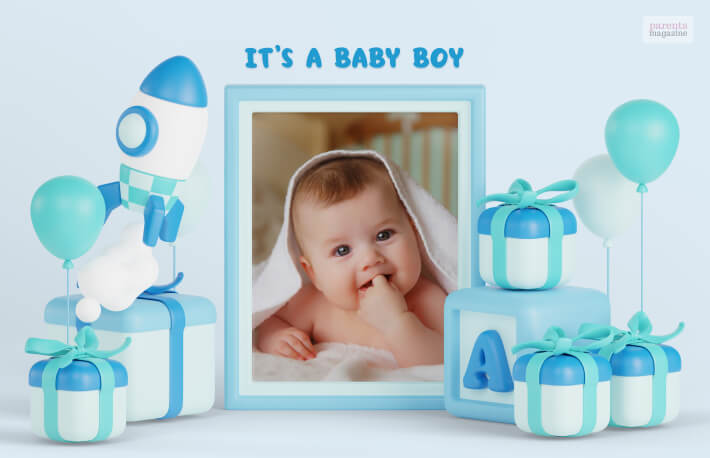 There is no greater joy than being a father. If someone (who'd inherit your vintage cafe racer) has just dropped by, you can announce their arrival with these funny birth announcement ideas for baby boys.
Oh boy!
( it's a boy)
Here's our little prince.
Football team in the making. Here is our first player.
Baby Boy Joy
The little man is here.
Hello, handsome.
Birth Announcement Ideas For Baby Girl
The excitement to announce the arrival of your little angel princess is real. Here is how you can announce this new beautiful reality that makes your heart go crazy –
It's a girl!
A little princess is born.
Announcing the arrival of our little baby daughter.
Our queen of the cutie pies has arrived at last.
She's sugar. She's spice. She's everything nice.
We're tickled pink to announce that a twinkling star is here.
Hey y'all, I'm [ Baby's name.]
Funny Birth Announcement Ideas
While it is indeed tiring and exhausting to go through the process of childbirth, you can make all of them go away through funny birth announcement ideas. Here are some ideas that you might like–
It's BIG news. But the baby is little.
They don't call it "labor" for nothing.
Introducing the fruit of our labor. Well, it's not exactly a fruit.
Hey y'all, I'm [Baby's Name]
Oops, we did it again! (it's funny if you never announced your pregnancy.)
Stop your scroll… this is BIG.
We made a human.
Our home has grown by two feet!
After 9 months of beauty sleep, here she is.
Look what the stork dropped.
Birth Announcement Ideas For Theybaby
If you are going through the route to parenting a gender-neutral baby, then here are some announcement ideas you can check out.
They've arrived! Welcome (baby name)!
We're proud to introduce (name), born (date).
Here is someone to choose their own destiny.
Announcing the birth of our baby, (they/them) (name).
Sibling Birth Announcement Ideas
Why should the parents have all the fun and all the authority. It's time for the big brother or sister to step up and share the good news. An elder brother or sister could not be more proud to announce the arrival of their new crewmate. Now, if you are looking for simple or wordy birth announcement ideas to announce the arrival of the new little baby brother or sister, check out these fun ideas.
Oh, Brother!
Hey, little sis!
A little [brother or sister] has joined our gang.
Our little Maverick just got his Goose!
This guy/girl made me a big brother/sister.
Guess I am not the only kid in the house anymore.
Someone's here to claim their stake from my action figures.
Our little mister just got a sister!
Birth Announcement Quotes
Here is a nostalgic and unique way to announce the arrival of your new baby through quotes –
Ten little fingers, ten perfect toes, fill our hearts with love that overflows."—Unknown.
"A baby fills a place in your heart you never knew was empty."—Unknown
"Every child begins the world again."—Henry David Thoreau
Every good and perfect gift is from above."—James 1:17
We prayed for this child, and the Lord has given us what we've asked of him… 1 Samuel 1:2
Bottom Line
So, these were some handpicked birth announcement ideas. I have provided fun birth announcement captions and ideas for baby boys and girls, the baby, and for elder brothers and sisters who want to announce the good news. I hope you have found the right word suited to your current mood. However, if you have any questions in mind, you can put them in our comment box below. We will check them out and make sure to answer.
Read Also: