Why should you look for boot camp for kids?
I have given much thought to it and came up with two different reasons for sending your child to a boot camp. Reason no. 1 – they have started showing inappropriate and difficult behaviors that are hard to deal with.
Reason no. 2 – Summer vacation is approaching, and you don't want them to give in to any harmful and distracting habits in the meantime. Also, they don't want their children's behavior to become inexplicably unpleasant.
But in the end, it boils down to parents trying to help their teenagers to keep busy with healthy activities, skill building, and gathering experiences that bring about an overall positive change. Yes, boot camp for kids can be extremely helpful, engaging, and motivational. Go through this article to learn more about the different benefits of boot camp for kids.
Benefits Of Boot Camp For Kids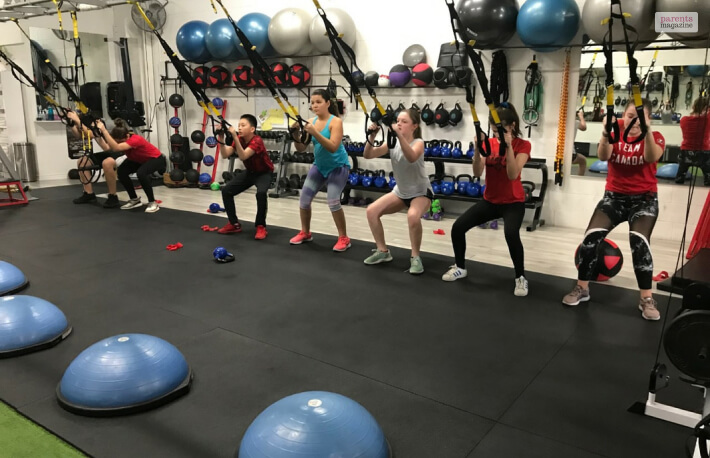 Kids from different walks of life can join a boot camp. Young teenagers have multiple ways to benefit from boot camps. I have broken down some of the important reasons why kids should join boot camps during their summer vacations, in different points. Go through the points below to know what those benefits are –
1. Building Self Assurance
Kids have different feelings about joining boot camps. Some are enthusiastic, while some join because their parents asked them to. Some kids also join a boot camp for kids grudgingly. All of them have different emotions harbored inside. Fear of going away from home or awestruck faces at the prospect of learning new skills – there are all sorts of kids at boot camp.
While some of them arrive early and engage early with others, some wait and adjust to their surroundings until they are comfortable. But once they are at ease, boot camps for kids can make children feel active, vivacious, and sociable.
The boot camps set children up in a completely different environment away from their classrooms. They get a different type of exposure to learning from each other and their surrounding.
2. Character Development
21st-century children are growing up so fast. Technology has been very easily available and accessible, offering both benefits and demerits. Children have easier access to the internet and social media, which is often exposing them to some recent inappropriate trends. The misuse of the internet and social media among children has spread widely.
However, boot camps for kids ensure to offer character education, helping children minimize their poor behavior. Character education at boot camps allows children to learn to navigate unpleasant situations and acquire good behavior and mannerism.
3. Make New Friends
We are in the wake of a generation who spend more time on their TV, smartphones, and other SCREENS instead of real people. Boot camps bring the chance for kids to step in to the real world away from the virtual world.
At boot camps, they have the possibility of meeting new children who they can work with and share ideas with. This only brings a better opportunity for them to learn and construct a better future for themselves. Meeting new people opens up the door to creating new friendships and connections that they can benefit from in the future.
4. Recognizing Their Talents
Boot camps for kids can work as a perfect opportunity for them to manifest their interests and talents. All youngsters are born with some gifts and are interested in something in particular that they want to pursue. When asked about their future goals, they talk about what they want to do as a profession while also expressing the area they have an interest.
Boot camps offer children opportunities they may not come across in their normal school environment. It can encourage children to explore and gain expertise in different soft and technical skills. Boot camps offer children opportunities for extra learning and growth.
5. Time & Encouragement For Polishing Skills
Instead of indulging in behaviors that would otherwise harm them, boot camps create space for children to practice their skills. A significant reason for kids to go to boot camps is to abstain from harmful behaviors. When on boot camps, children have the time to explore their skills and their talents like sketching, singing, and more.
Children are born with different gifts, while some of them are learned through practice and their intention to learn. Summer Boot camps offer the time, encouragement, and setting where children can amp up their skills of writing, acting, singing, and sketching.
6. Promoting Independence
When at boot camps, children are away from their parents. This gives them time to identify themselves and build a sense of self-identity. Kids become self-reliant and self-confident once they return from boot camps for kids. Boot camps offer them the setting to explore their strengths and their weaknesses.
Boot camps offer kids a temporary transition into independence, helping them with a vital opportunity of being self-sufficient as adults. This independence also teaches them about responsibility.
7. Nature Nature Nature
Rapid modernization and technologies have set us apart from the very nature we are part of. But we should always make a habit of going back to the greens and being calm from time to time. Children need to run in the fields, hike mountains, swim in the rivers and embrace the world with all their senses. A close touch of nature makes lives better, richer, and more pleasurable for children.
Spending time outdoors offers more opportunities for children to engage in different movements helping with a vital rejuvenation of their physical, mental, and emotional states. Jumping, climbing, laughing, and breathing in the free open nature is one of the best benefits of boot camps for kids.
Bottom Line
Boot camps for kids not only help them make new friends. It also helps children learn to understand their boundaries and respect others. The intellectual engagement they get during the summer boot camps allows children to be more productive. Children explore many other benefits aside from the ones I have talked about in this article. You will see the change in them for yourself once the return from boot camps.
You can make this a healthy experience that your child needs for their betterment only. I hope that this article was helpful. However, if you need any additional help, please contact us in the comment section. We will answer to you as soon as possible.
Read Also: