"My stepdad is probably the greatest man I've ever known. The best advice I've ever been given was when he told me to enjoy my life, because one day I'm not going to be as agile as I am now."
Developing a warm relationship with your stepchild can be a pretty tricky experience – infuriating and scary at the same time. However, doing the same thing can also turn out to be an interesting, extremely fulfilling, joyful experience of sorts. And to be honest, stepfamilies have become pretty common, especially in the United States.   
According to a Pew Survey held in 2011, more than 4 in every 10 American adults have one step relative in their families. Having a stepparent is thus a pretty common thing, but experts have also pointed out that no one simply talks about all the complications and challenges associated with blending families together. 
Thus, we are here to talk about the step: Keep reading to find out how to be a good stepfather. 
Most people claim it to be one of the happiest changes of their lives. If you want to know how to be a good mother read the article to be good mother.
How To Be A Good Stepfather?
"A stepparent is so much more than just a parent: They made the choice to love when they didn't have to."
Is there a possibility in the near future when you will have to take on the cape of the stepdad for your partner's kids? Or are you already a stepparent struggling to grasp how to be good at this? Whatever the scenario may be, we sincerely hope that the advice mentioned below helps you understand how to be a good stepfather.

How to keep kids busy? This is a question that gets asked a million times by new parents who are experiencing the pandemic So here is the answer.
Reset Those Expectations:
The reason why you should definitely reset all your expectations from your new family is that a stepfamily is pretty dynamic and differs greatly from all other types of families. The challenges faced by any stepparent are very distinctive from the ones faced by biological parents. So naturally, believing our family is different from an ordinary family makes things more realistic.
You don't have to pretend that your family is like every other nuclear family with biological relationships between the parents and kids. As a stepparent, when you are joining a family, you have to understand you are the outsider. There is already an established system working in the family you are joining. Thus, adjusting and resetting expectations can go a long way in making things healthier in your family life.
Be More Communicative About Your Role In The New Family: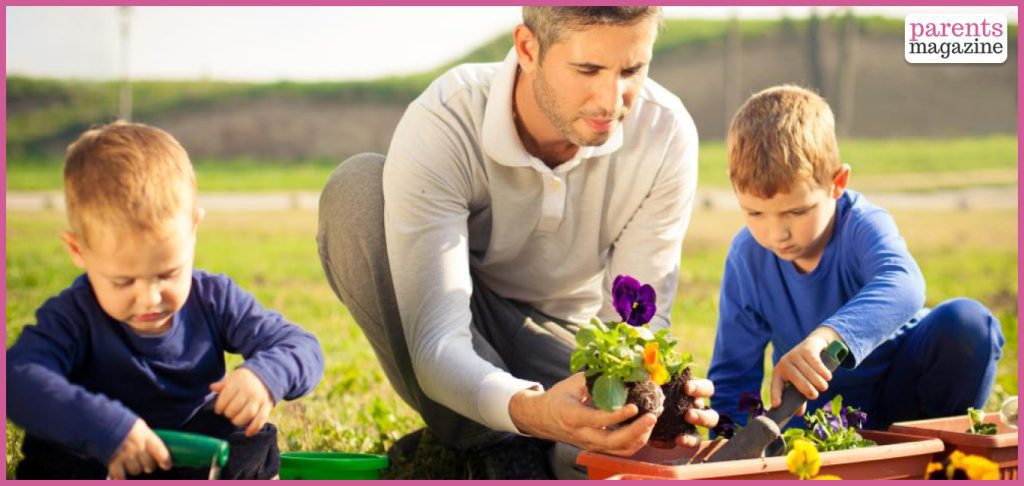 The best way to go about this is to start learning everything that you have to about your stepchildren and the preexisting dynamics in the family. It is vital that you keep having transparent debates as well as discussions about your stepchild's history. If you don't know about your child's personality, special needs, and temperament. 
Experts even say that as a new stepfather, you must also self-examine your comfort level with children and, at the same time, your relational history. It is crucial to voice out your feelings of nervousness or anxiety regarding becoming a parent for a healthier environment. In case there is any sot of resistance inside your heart, it is best that you speak out. 
Read : How to Improve Parenting Skills? Best Advice by Expert in 2022
Relationships Take Time To Build:
You can't expect that your stepchild is going to be in love with you right from the beginning. There are high possibilities that you might not have a good relationship with your stepchild right away. In most cases, the biological parent starts initiating their partner into the family dynamic much before things become official.
Take your new stepchildren for ice cream, show up for their school events and even support them when necessary. However, as their potential step father, you must provide your kids a safe space they can confide in and trust. If you are not able to gain your child's trust, then how can you even start building a relationship with them.
Stop Taking Things Personally:
There will be moments as a step dad when you might feel bad, but our expert advice would be not to take things personally. For example, it is possible that on your stepchild's birthday, you might be spending a happy moment with your stepchild when your partner's former spouse (a.k.a, your child's other biological parent) joins in the fun.
Your child might be too interested in bonding with their biological parent at the moment. Our advice? Don't take this to heart because it takes time to build relationships. Rome wasn't built within a day, and naturally, your relationship with your stepchild will take more time than your initially expected. 
Adoption Is Hard: Don't Disrespect Biological Parents
Now this one's more tricky than you imagined, but it's true, especially if you are trying to find out how to be a good stepfather! Psychologists have pointed out that in the initial day, many children look at the stepfather or stepmother as a loss,
➼ Loss of a biological parent 
➼ Loss of the conventional two-parent family
➼ Loss of the parent's attention and, in many cases, love

That's not all. Kids can even be confused about their loyalty to the biological parent you are technically replacing. So no matter what happens or how provocating things get, never badmouth your kid's biological parent in any way. Moreover, until and unless your relationship with the stepchild is going great, there is no point enforcing even a little discipline.
In fact, all discipline-related things at home can easily generate from your partner. Any curfew, time-outs, consequences, and the like should thus be the headache of your partner and not you. 
Frequently Asked Questions:
1. What A Stepdad Should Not Do?
A stepdad should never do the following, 
• Don't try hard in order to please your stepchildren. 
• Never impose rules without building a trusting relationship with your stepchildren. 
• There's no point in setting way too many expectations in and around your new family.
2. Is Being A Stepfather Hard?
Being a stepfather can often be a pretty hard and thankless experience. As a stepdad, you are entering a family as an outsider. So you have to understand that you will have to reset your expectations from your new family. Instead, you have to be the one putting in the effort and making things peaceful.
3. What Should The Role Of A Stepfather Be?
A good stepdad establishes discipline and authority when required, but not before you develop a caring relationship with your stepchildren. So, no matter what happens, first, work on developing a relationship with your stepchildren based on trust and care. Only then can you earn your stepchild's love and trust.
Wrapping Up:
"My mom is my heart. But my stepdad was my role model, the hardest working man I ever knew."
Instead of looking for the 'how to be a good stepfather book,' try to learn more about your child's history. Is there any childhood trauma that your child has gone through which you are not aware of at the moment? This will help you formulate relationships that will last over a long period of time.
Don't forget to let us know your thoughts on the same in the comments section below!
More Related Topics…