Most of the time when we see a kid with two mommies, the first question that comes to our mind is not that "What a cute family!" but is it often "Does that kid have a father?" And that is what making it difficult for lesbian moms to have a normal family life.
Not everyone knows what it's like to be lesbian moms. There are certain things you should know better than to ask lesbian moms. Here in this article, we are going to discuss the 10 things you might experience if you are a lesbian mother. 
10 Things To Experience As A Lesbian Mom
There are certain prejudices and stereotypes that lesbian couples go through on a regular basis, but these things double when they are parents to a child. Here are a couple of things that you might experience being lesbian mothers.
1. Our Kids Calls Us Mom
It's weird when people ask a lesbian couple what their kids call them, it is very obvious that your kids are gonna call both of you mom, it is quite straightforward and simple. 
Both of you are the Moms, if that seem confusing to you, just know that the kid is not confused. It is possible that the kid calls one of you Mom and the other one mama. 
2. Bullying Is Something We Worry About
Bullying is something that every parent go through, and everyone worries that their kid is safe from bullies. But when it comes to kids of gay or lesbian couples the bullying seems to be more.
So the solution here is to raise your kid in a way that they can respect all kinds of people and not make fun or bully anyone. Giving good values to your kids is important for all parents no matter if they are straight or gay. 
3. There Is No "Dad"
Another very stupid question that people ask lesbian mothers that "who among you is the dad?" I mean neither one is the dad, both are Mothers.
It is not an absolute necessity that a kid has to have a mother and a father. But the important thing is to make sure your child grows up in a healthy environment – your child doesn't need a 'mom' or a 'dad' as defined by gender roles.
If you like this article, do share in the comment section some fun moments with your kid and your partner. e kid should have two loving parents, who will give the child unconditional love, care, and support. Gender is not important in this equation. 
4. Same-Sex Parents Are Not A Sin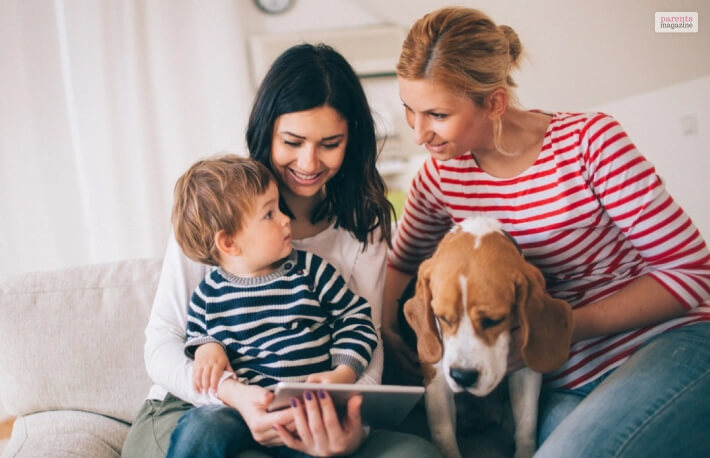 There are many religious organizations that highly condemn the concept of the same-sex parents of a child, they consider it a sin. These are anti-gay organizations or different faith-based organizations that are full of bigotry and unlawful actions. 
But these organizations are totally wrong, and you should never hide your true self and your family because of these people and their unorthodox beliefs. 
5. Our Kids Might Be More Happier
Raising your kid should not be a contest, you don't have to prove anything to anyone about how you are raising your kid, and whether they are happy or not. There are studies that show that children growing up with lesbian moms tends to be happier than that in traditional families. 
It is wrong to believe that lesbian mothers are not qualified to raise a child, and also that they will push their believes on the child. Having a happy family life is all about having great communication, healthy lifestyles, happiness, and unconditional love. Any kind of parents that gives these to their kids is a happy family. 
6. Don't Ask Me Where My Kid Came From
It is wrong to ask anyone where their kids come from let alone a lesbian couple. Some lesbian moms adopt their kids, while some use sperm donations to have a kid. So it is no one's business where one's kids are from. 
It is not polite, to ask these types of questions as some kids might not even know that they are not related to their moms.
7. Our Kid Has Many Male Role Models
It is true that a kid should have role models of each gender. And Just because you are a lesbian mom, doesn't mean that your kid can't have a male role model in their life. 
There are plenty of male role models that a child can have even if they don't have a father. Male role model's like grandfathers, teachers, policemen, firemen, and their uncles. Being lesbian moms doesn't mean you are depriving your kid of any male role models. 
8. Our Kids Are Not Vegetarians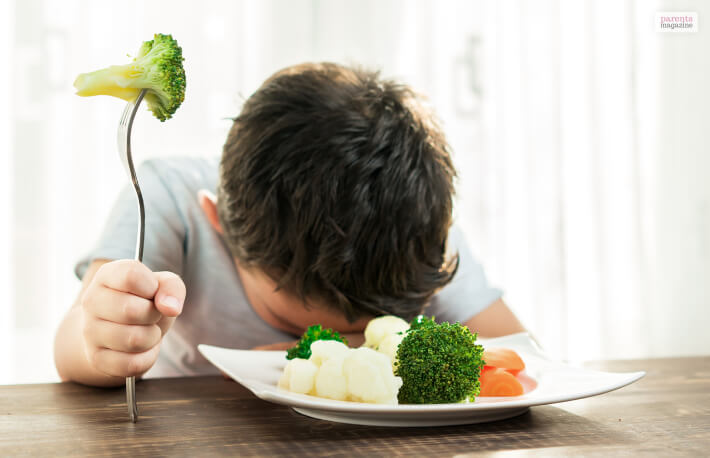 There are a lot of prejudices or stereotypes that surround lesbian couples like, they are all vegetarians, have to wear flannel shirts, and love folk music. I mean from where do these things even come from?
Not everyone is the same and fits a stereotype as well. Even you can enjoy a hamburger with your kid. Lesbian and vegetarian are not synonyms for each other. 
9. We Love Our Kids As Much As You Do
The most crucial and important thing that requires in a family is unconditional love and two balanced loving parents. If a child feels safe and loved by their parents then that is the only thing that is important. Family is family, the only difference is that here are two moms. 
 10. We Don't Have Any Agenda To Prove
It is wrong to think that a lesbian couple is raising a kid just to prove a point. Not everything is a political agenda or stunt. Lesbian moms are just living their lives and providing their kids with a safe home where they are loved and cared for. 
Lesbian couples and families deserve the same rights, privileges, and respect as any traditional family does. A family has no gender, a family is a unit. 
Wrapping Up!
Lesbian moms work hard as much as traditional parents to provide the best for their kids. So it is wrong to judge them or look down on them just because they are not the same as others. Lesbian mothers also have a beautiful relationship with their kids just like any other parents would have with their kids. 
Additional Reading: