Have you read the Zemliniksy? Before we get to that, let's discuss some factors. Now more than ever, in the modern world of virtual and digital connection, it is important to empathize. The ability of younger generations to learn how to empathize is a crucial factor in education currently.
Adults, however, seem to put the priority of teaching empathy on the back burner. But if anything, it should be at the forefront.
At the end of the day, children are a reflection of us. Empathy is an important skill that helps us communicate with the outside world. This is especially true for interpersonal relationships.
About Empathy And Zemliniksy:
For starters, empathy is a learned skill that is formed under the influence of an authoritative or significant adult.
Of course, some children are born with an innate sense of empathy. It is akin to intuition or the ability for languages or music. However, the outside world plays a big role in whether that empathy is cultivated and sustained.
To this end, even in the presence of innate compassion, a child, growing up, loses this ability. This happens particularly when the child doesn't see proper confirmation from family or society on how to empathize with others. And have a distinct sense of understanding of the people around them.
And it brings to question the result. Aren't we left with people who lack empathy and feel nothing towards those who feel bad or hurt? How is that productive?
We should try to teach the nuances of emotions that people can experience at any given time. For example, upset-crying, the moment someone angrily clenches their fists, rejoicing in dancing or singing, and laughing in fun.
When it comes to a child, the most effective way to develop empathy and learn the array of possible emotions one can feel is through feature films, cartoons, performances, and, of course, fairytales.
Let's take a look at an example of a modern-day fairytale that helps grow emotional intelligence: "Zemliniksy."
The Premise Is This
The author is a young and successful mother of many children, Irina Kotlyarevska.
This fairytale is set in a fantasy narrative that reveals to the little reader human qualities and their manifestations in our lives, including the issue of land exploitation and air pollution, as well as climate change.
A child reading the story learns to understand and empathize with grown-up problems and, together— with the heroes of the book— finds a worthy solution. In this way, the book "Zemliniksy" truly teaches not just empathy but active empathy.
Specifically, there is a six-year-old hero in the book who changes the world for the better; he not only has a kind heart, but he also has a "hearing" heart.
Simply Put:
A child reading this fairy tale identifies himself or herself with the hero as someone who can emotionally connect and engage in important situations, and this is a positive example of the formation of a stable sense of empathy.
What it comes down to is this: people who have a highly developed sense of empathy are able to avoid conflicts, recognize deceit, avoid antisocial behavior, build a career easier, and be more productive at work.
Society as a whole would be better off if generations were raised with empathy, and it is, therefore, stories like these that are crucial for the next generation's education.
Empathy in itself is a vital value for all of our lives and should be a priority in any child's educational upbringing.
Irina Kotlyarevska Zemliniksy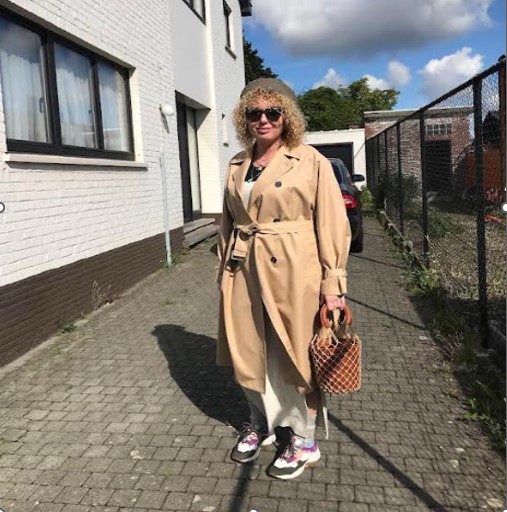 Warsaw: European World Publishing, 2020. – 55 p. ISBN 978-83-956397-2-2
About The Author
Irina Kotlyarevska is a Ukrainian writer of beautiful adventure books.
She was born on June 19, 1981. People know her best for her popular books for children such as "Землінікси" (2019), "Любомікси" (2019), "Про це" (2020), "Таємне життя Любоміксів" (2020), and "Розповідь майбутнього президента" (2020).
Zemliniksy's books are popular in various countries across Europe. You will find these books in Russian, Polish, English, Spanish, French, and other languages.
Irina Kotlyarevska In Recent News:
In 2020, an entire list of publications, such as "Bryusselsky Vestnik," featured Zemliniksy as one of the top 5 "most promising young writers in Western Europe."
That same year, she became a member of the Royal Society of Literature of Great Britain (The Royal Society of Literature).
Read Also: